The video streaming service suggests it's too big to be harmed by changes to neutrality rules, but there are plenty of startups at risk.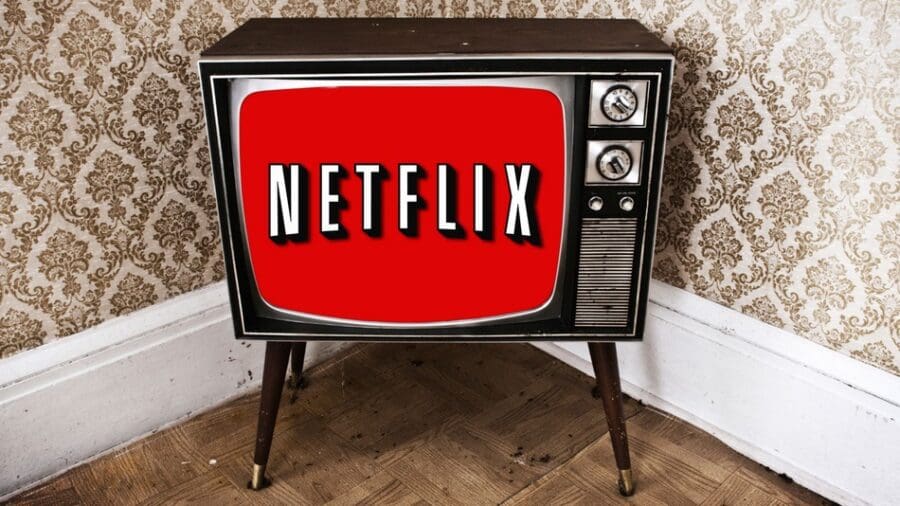 When Washington became enmeshed in a yearlong debate over internet regulation in early 2014, Netflix Inc. emerged as one of the biggest champions of net neutrality. In a letter to shareholders at the time, the company warned of a scenario where internet providers would begin degrading the quality of Netflix video unless the company paid them. Netflix said such a move would be "draconian" and would harm consumers. It advocated for strong rules prohibiting such moves. When President Barack Obama's Federal Communications Commission passed its regulations the following year, it gave Netflix and its political allies nearly everything they'd hoped for.
On Wednesday, President Donald Trump's FCC chairman, Ajit Pai, reopened the debate on internet regulation. Pai dismissed scenarios along the lines of the ones that Netflix had laid out as both hypothetical and hysterical. "Nothing about the internet was broken in 2015" before the Obama-era rules were put in place, Pai said in a speech at the Newseum in Washington. Pai wants to relinquish the authority his predecessor assumed to regulate the internet but didn't say what types of net neutrality protections should be in place. The commission is scheduled to vote on Pai's proposal on May 18, which would be followed by a public comment period and the drafting of the actual rules. This will almost certainly set off another loud, public fight.
Some version of this conflict was inevitable the moment Trump was elected. On the campaign trail, Trump criticized net neutrality. Most Republicans opposed the Obama administration's rules, which require broadband companies to treat all traffic equally and not prioritize one service over another. The players on both sides quickly fell into predictable roles. AT&T Inc. and Verizon Communications Inc. issued statements saying Pai's approach would lead to greater investment in broadband networks but also took pains to praise the fundamental tenets of net neutrality, a concept with widespread support. The Internet Association, which represents many large Silicon Valley companies, including Netflix, criticized the proposal, saying it would result in a worse internet and less innovation.
Netflix declined to comment on Pai's speech. But its executives were notably sanguine when they checked in with their shareholders two days before Trump's inauguration. The company said weaker net neutrality laws would be unlikely to "materially affect" its profit margins in the U.S. Netflix said it's now popular enough that internet service providers wouldn't risk dropping it. The company said it still supports net neutrality—it just won't necessarily be the one to lose out if the rules were rolled back.
When Netflix wrote its letter in 2014, it had about 33 million subscribers in the U.S. It also wasn't yet the cultural force it is today. The company has since increased American subscribers by nearly 50 percent while revenue there doubled. This gives it considerable leverage in negotiations with internet providers like AT&T, Comcast Corp. and Verizon.
Netflix isn't the only technology company to act as though net neutrality wouldn't be an existential threat. Other tech giants would likely do just fine in a world where access to networks had to be negotiated, given the leverage and financial resources that come from their scale. Google was once a particularly vocal proponent of net neutrality but began to lose its voice over time. In the debate around the 2015 rules, net neutrality advocates expressed frustration that Google and its peers didn't take a more active role. Google referred questions about net neutrality to the Internet Association.
Smaller tech companies still discuss the issue in more urgent terms. When Snap Inc. filed to go public this year, it warned that weaker rules could allow mobile internet providers to undermine its service in various ways. "Were that to happen, our business would be seriously harmed," Snap wrote in a securities filing.
Pai has been a longtime opponent of net neutrality, including during his time as an FCC commissioner in the Obama administration. A major point of contention this time around is likely to be a practice known as zero-rating. This is when internet providers exempt certain services from data caps. Under Obama, the FCC had used the 2015 rules as the basis to begin investigating several zero-rating programs. Pai canceled those investigations.
To many smaller companies, zero-rating is a prime illustration of how the lack of net neutrality protections could undermine their businesses. The potential for internet providers to gain an advantage through this practice has increased in recent years, as telecoms increasingly look to build large content businesses to complement their broadband and mobile assets. Verizon now owns AOL and is trying to buy Yahoo! Inc. AT&T bought DirecTV and is trying to buy Time Warner Inc. AT&T lets wireless customers stream DirecTV without it counting against data caps, and T-Mobile's Binge On is a similar product that includes most popular video services. A video streaming upstart would struggle to gain a foothold if mobile customers were forced to pay extra than they would if they stuck with Netflix.
Zero-rating a service can make it cheaper than competing options like Netflix because customers don't need to purchase additional data from their mobile provider. And while Netflix doesn't feel it has to worry, its competitors do, said Evan Engstrom, the CEO of Engine, an advocacy group for startups. "This isn't about Google," he said. "This is about small companies."
Pai put this argument up for ridicule on Wednesday. "The FCC had met the enemy," he said. "And it was consumers getting something for free from their wireless providers." The heels of people on both sides of this debate seem pretty well secured from where they dug them in two years ago.
by Joshua Brustein, Bloomberg