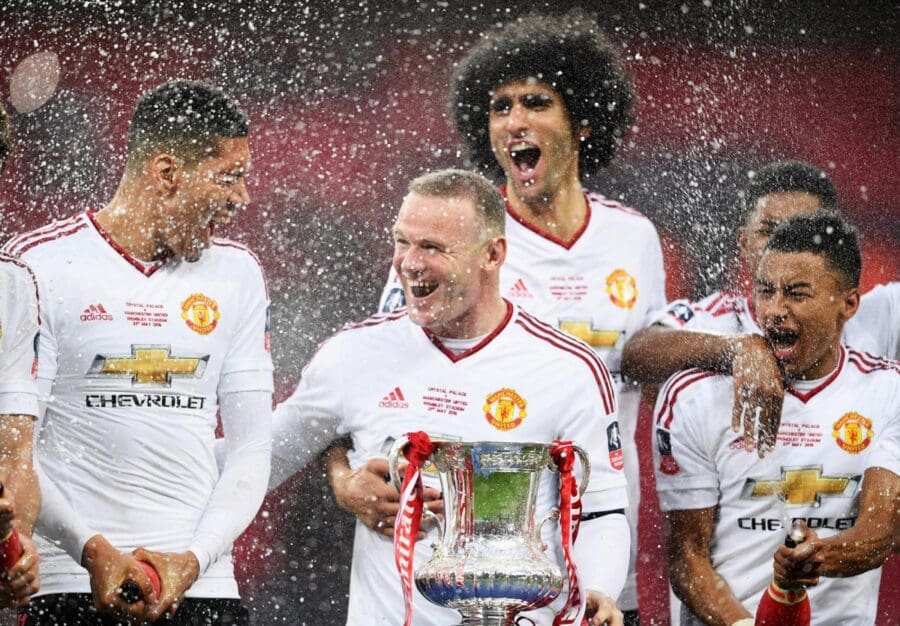 Manchester United's fifth place finish in the English Premier League may have gotten its manager fired, but the team's bottom line is just fine, according to a new report by accounting firm KPMG.
United, which is expected to name Louis van Gaal's dugout replacement soon, is worth 2.9 billion euros ($3.2 billion), the report said. It gives the club the same value as Real Madrid, which plays crosstown rival Atlético Madrid for the Champions League title on Saturday.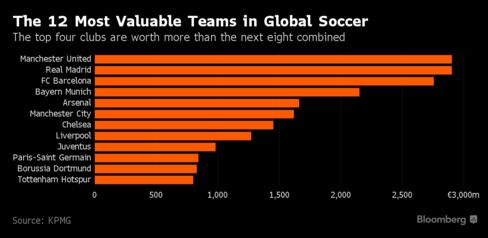 Basing its valuations on publicly available financial information, KPMG found the 32 teams included in its study had a combined value of 26.3 billion euros. One-third of that value is concentrated in three teams: United, Real and F.C. Barcelona (2.8 billion euros).
At $3.2 billion, the Reds would be worth more than the stock market suggests. Shares of Manchester United traded around $17 today in New York, giving the team a market valuation of about $2.8 billion. In recent reports, three analysts who cover the stock said it was undervalued, assigning price targets between $19.40 and $21.
KPMG's Criteria
The English Premier League's best team this year, 5,000-to-1 underdog Leicester City, wasn't included in KPMG's ranking because one of the selection criteria was performance in all-Europe competition. Leicester, which barely escaped relegation last year, hasn't qualified for a UEFA tournament since 2001.
"The rationale behind these selection criteria is that the chosen clubs are largely successful on-pitch, are not in danger of being relegated and possess a brand with high international visibility," the report said.
That includes an outsized proportion of English clubs — five of the top 10, and seven overall — than any other country, a reflection of the Premier League's large and growing broadcast revenue, which is shared across the league.
Spain's 'Massive' Opportunity
La Liga, where Real Madrid and Barcelona have had a near monopoly on success and star players for the last 15 years, is trying to follow England's lead. With the collective selling of television rights, new this year, the league's long-struggling smaller teams will probably make more money.
The growing revenue in England has encouraged a recent spate of foreign investment in mid-tier Premier League clubs like Everton, Swansea and Crystal Palace — and even now-relegated Aston Villa. La Liga marketing head Adolfo Bara said he hopes the money will make its way south.
"The opportunities in Spain are massive because the clubs are now financially stable and they are cheap," Bara said in an interview. "When I see the amount investors pay for EPL clubs it's like, no way they will get their money back."
Rounding out KPMG's top five was Germany's Bayern Munich (2.2 billion euros) at No. 4.
Tariq Panja, Bloomberg