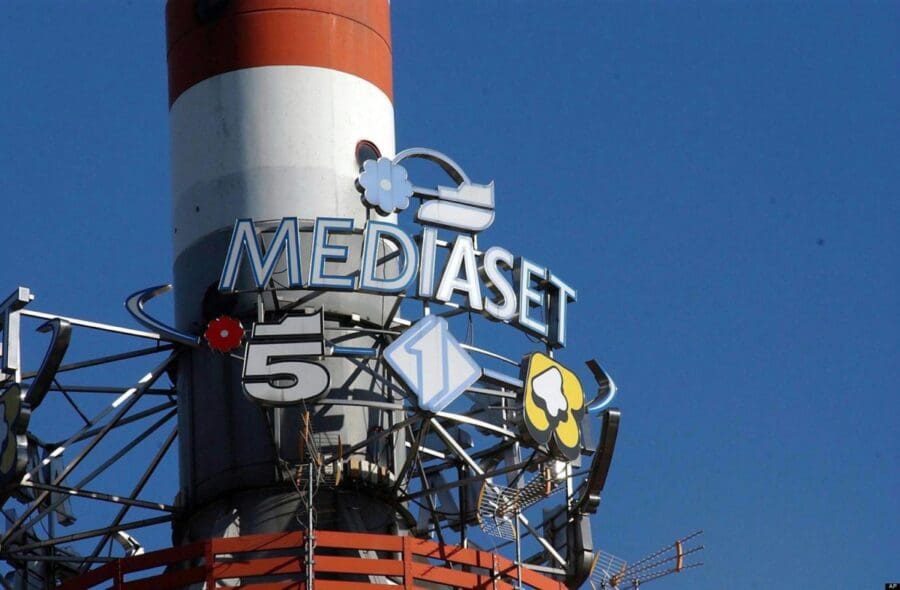 The Milan stock market is preparing to celebrate Christmas with tv broadcaster Mediaset wrapped up under the tree amid expectations of a fierce takeover battle the likes of which we have not seen for quite awhile.
Mediaset controlling shareholder Silvio Berlusconi has been cornered by Vincent Bollore, the French investor who has tightened his grip on Italy (from Mediobanca and Generali to Telecom Italia). Bollore yesterday bought another 5.7% of Mediaset, bringing Vivendi to own a 25.75% stake and 26.77% of voting rights in the country's top commercial broadcaster.
So the French escalation continues. The stake-building has put the Berlusconi family under pressure as well as the former prime minister himself, who would have never imagined an attack at the heart of his empire.
Berlusconi was apparently calm and collected on Tuesday. "At my age, do you think there is anything that can still worry me?" the 80-year-old billionaire said while at a visit to the Italian president's office.
And now he has to hurriedly put a takeover defense strategy in place.
That's music to the stock market's ears. After rallying 30% in the last 10 days, the stock closed up 23% yesterday, and is currently trading above €4 per share in Milan at levels not seen for over a year. But the same speculation that is making the stock soar, is also making the price of a takeover maybe too high to digest: at the end of November Mediaset capitalized just over 2 billion; at the close of last night was the value rose to €5 billion.
Vivendi itself was behind yesterday's rally, given the aggressive purchases of the past days.
Since early December, the French media giant has secured a strong holding in Mediaset and aims to reach 30%, just below the mandatory takeover threshold.
Once again, trading volumes were impressive yesterday: 10.2% of capital changed hands. Another 10% had changed hands last week, when Vivendi first announced it had plans for stakebuilding in Mediaset. Traders suspect that Bolloré has already pocketed 30%, considering the modus operandi of the French entrepreneur: each disclosure was followed by the purchase of more shares. And now they wonder whether Bollorè will eventually launch a takeover bid for the entire company.
Moreover, as pointed out in recent days by Vivendi CEO Arnaud de Puyfontaine, the French group has the firepower (€2 billion liquidity) to launch the final attack on Mediaset. Even without a full takeover bid, Bollorè in any case would have enough for a blocking minority, able to freeze Berlusconi from calling an extraordinary shareholder meeting to take defensive measures.
For now, Berlusconi's countermoves are limited: his family holding, Fininvest, which controls his business empire, has its hands tied and can't shield Mediaset by buying shares: that's because it already holds a 38.3% stake in the media company and can't go any higher without being obliged to launch a public tender offer for the rest.
Blocked on that front, the Italian group is firing off legal volleys: Fininvest filed one criminal complaint with the Milan district attorney's office and another with stock market regulator Consob to freeze voting rights. Then came Mediaset's turn, with CEO Pier Silvio Berlusconi filing a formal complaint with communications authority Agcom noting the "illegitimacy of Vivendi's conduct, in violation of the rules of the sector and in particular of Article 43.11 of Tumsar," the Consolidated Audiovisual Media Services Act.
Vivendi is the shareholder of reference in Telecom Italia, which could be a problem if it also owns 25% of Mediaset.
Simone Filippetti